League and MICAH House Partner for Children's Craft Night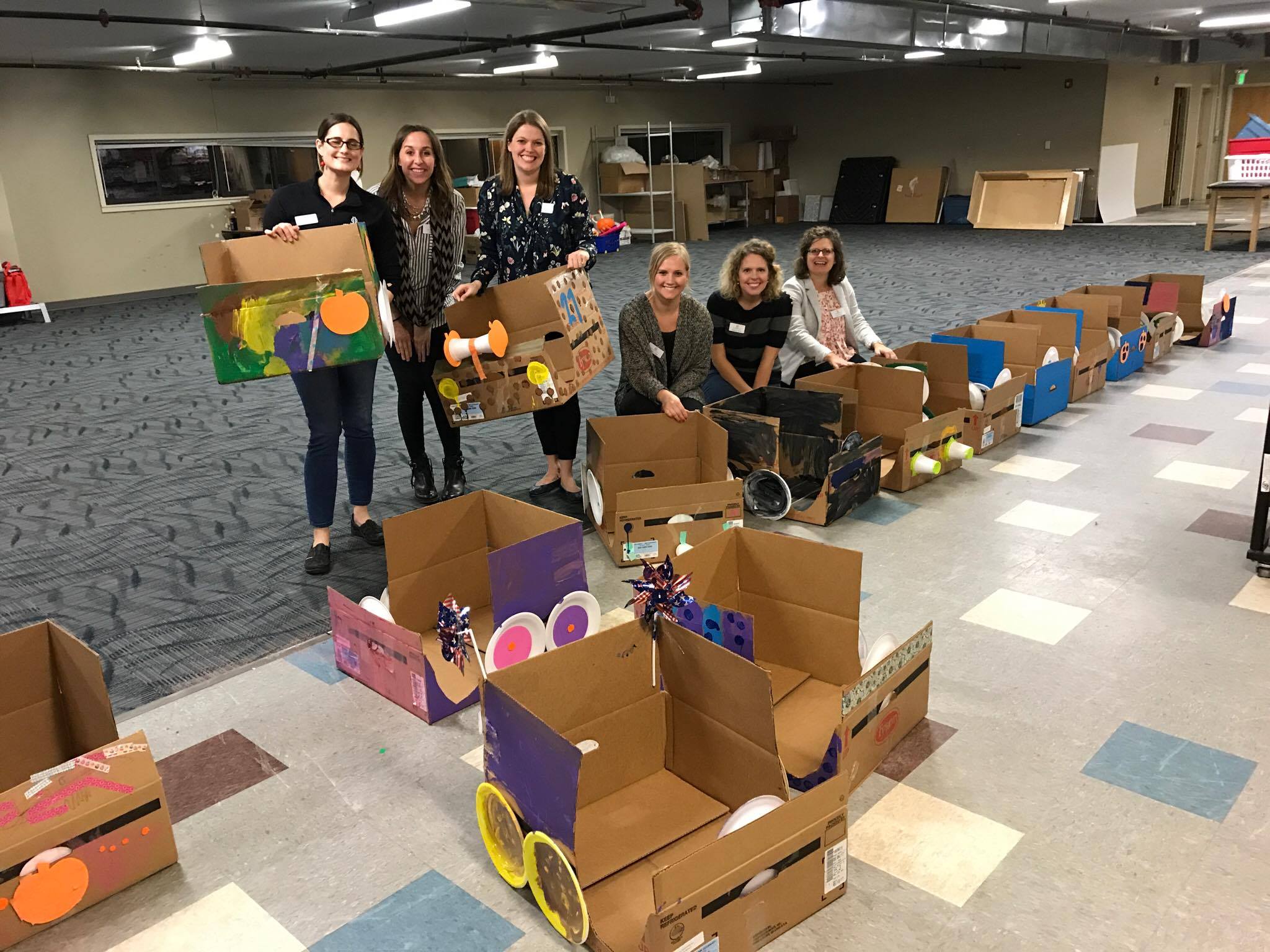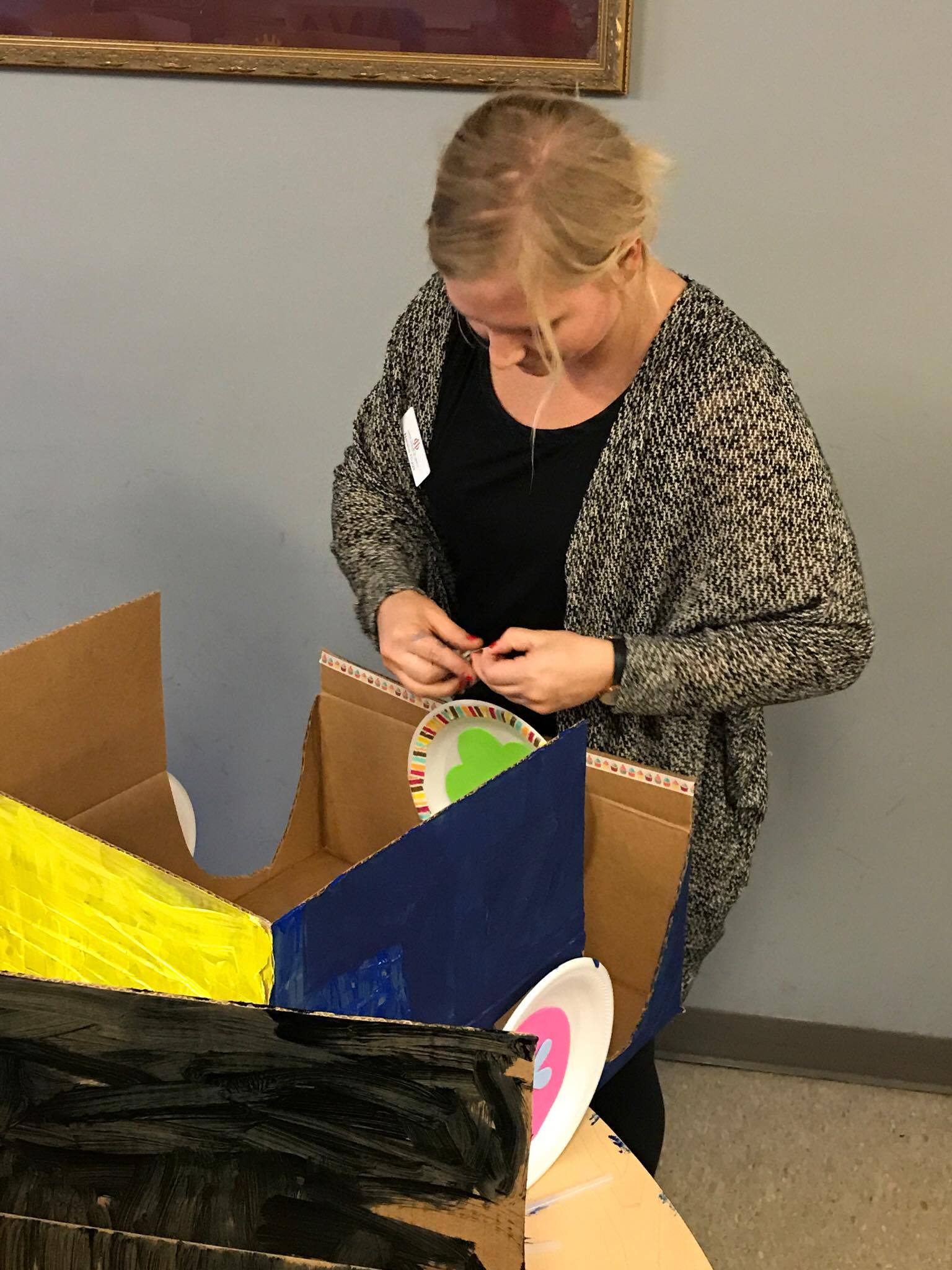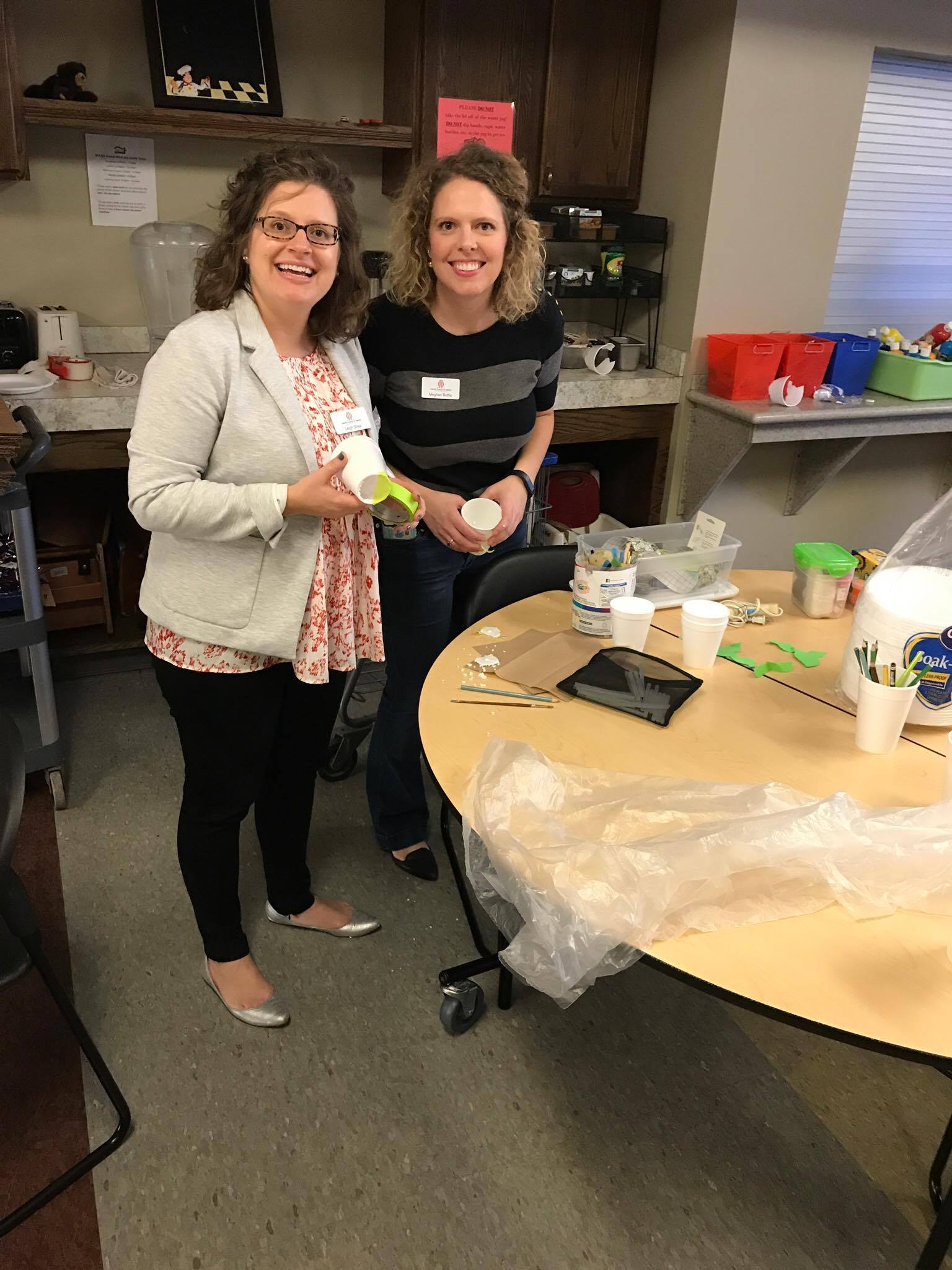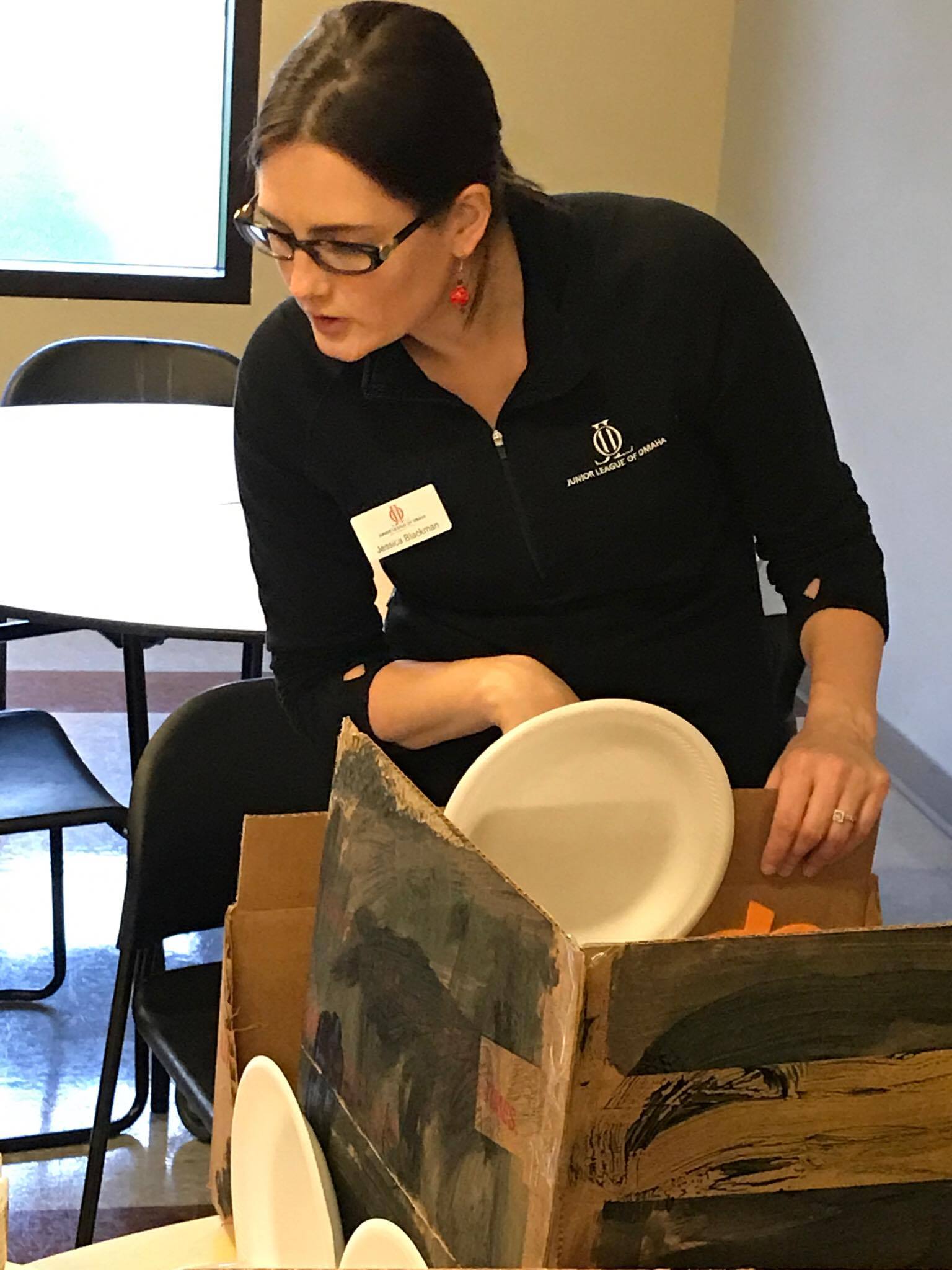 The Junior League of Omaha Done-in-a-Day (DIAD) Committee kicked-off its full slate of events for fall 2017 with a unique opportunity to serve across the river in Council Bluffs, Iowa.
League members helped at DIAD-organized children's craft night at the MICAH House on Sept. 19.
The MICAH House is an emergency family shelter located in Council Bluffs that serves the entire Omaha-metro area. For more than 30 years, MICAH House has offered a safe space for families and individuals experiencing homelessness.
At the September craft night, League volunteers helped children decorate cardboard "cars" for a drive-in movie night the following week. The volunteer event was meaningful for League volunteers.
"Serving at the MICAH House spoke to me because it seemed like an opportunity to help kiddos celebrate their creativity," Alyssa Lindahl, a New Member, said of the experience. "Children painted boxes into cars while their parents took classes to actively support themselves out of a tough point in life. There was some magic in being a small part of that escape."
Emily Flom, DIAD event coordinator, said the League is in a unique position because of its location, with organizations in the metro often serving both Council Bluffs and Omaha. According to Flom, last year 48 percent of the nearly 900 people served at the MICAH House were from Omaha. The League's presence in Council Bluffs has grown steadily during the past few years.
"If we keep reaching across the river, it will help us better serve our community and the needs of these organizations," Flom said.  
The MICAH House is one of five organizations located on the Charles Lakin Campus in Council Bluffs. The campus is also home to Family Heartland Services, Boys and Girls Club, Salvation Army and American Red Cross. Previously, the League served three of those organizations through its programs. The League's A Book of My Own distributed books at the Salvation Army and Boys and Girls Club. Project Hope Pack provided backpacks to MICAH House.
Staff with the MICAH House said the craft night and subsequent drive-in movie event were big successes.
More than 25 children attended the movie night, enjoying popcorn and a screening of 'Boss Baby' all from the comfort of their hand-crafted cardboard cars.
"This event would not have been made possible without our amazing volunteers and groups who have donated their valuable time to make a difference in the lives of our homeless children," Kayla Terrillion, MICAH House Child Program Specialist, said. "Being able to have activities like the drive-in movie provides life-long experiences and a bit of normalcy to children's lives as their families seek permanent housing and employment."
DIAD also held the following events this fall:
Assistance League Operation School Bell – October 14-15

Omaha Children's Museum Healthy Trick or Treat – October 17

Omaha Symphony Spooktacular – October 22

The Hope Center for Kids Thanksgiving Dinner – November 16

Nebraska Children and Families Foundation and Project Everlast Gift Wrapping Event – December 2