Prepare to Whisk Away with bRUNch 5k!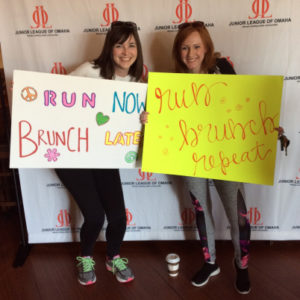 bRUNch 5k is excited to announce that for this year's event, the League is whisking away to Aksarben Village on May 4, 2019.
I visited with Jess Winter, Communications Project Manager for the event, about why people should consider participating in the Junior League of Omaha's annual bRUNch 5K. She shared, "Running with a group is a great way to build community.  Exercise groups empower one another and can be your best cheerleaders. You're all in it together."
Read more here.