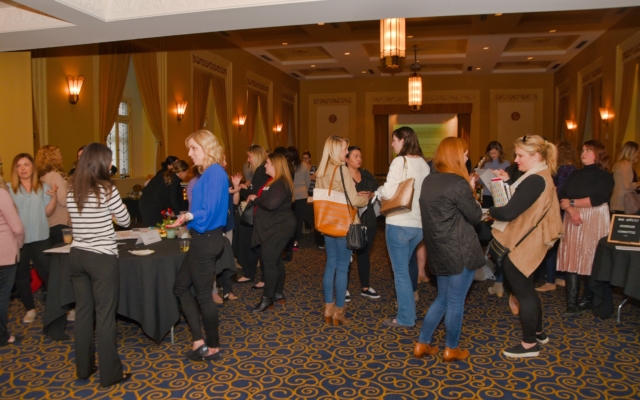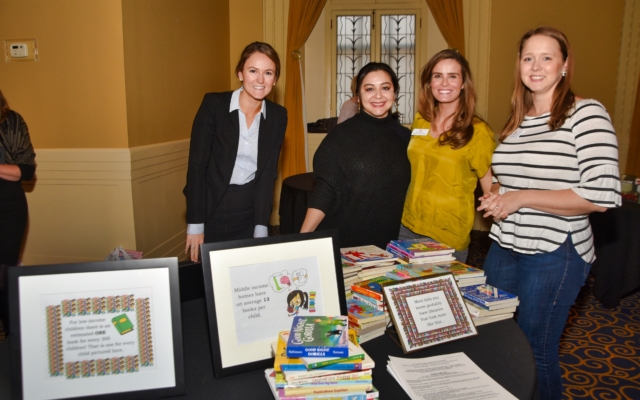 March Placement Fair showcases 20 League committees
The Junior League of Omaha held its annual Placement Fair March 12 with approximately 20 committees showcasing the work they do and the placement opportunities available to members for the upcoming League year.
"It was a great opportunity to talk about the Committee and the League and all of the great things we do, and really share that with those eager to learn, especially our bright new members! It's inspiring to connect with the future leaders of the League," said Cameron Kroll, incoming chair of the Social & Hospitality Committee.
The event was held at the Paxton Ballroom on 14th and Farnam Streets, with light appetizers served and a cash bar with wine and other beverages.
The March General Membership Meeting took place immediately following the fair.
More than a dozen organizations participates in annual JLO Guild Fair
The Junior League of Omaha welcomed 14 organizations to its Guild Fair on April 9 at Security National Bank.
The annual event is an opportunity for League members to identify potential volunteer positions in the Omaha community and a great recruiting tool for guilds and organizations.
Each guild set up informational booths and met with League members for the hour preceding the General Membership Meeting as light snacks, coffee and wine were served.
League member Lakelyn Hogan shared her experience:
"The Guild Fair was a great opportunity to learn about new ways to volunteer. As a Board member of Dreamweaver Foundation, it was also a great way for us to spread the word about the work we are doing fulfilling lifelong dreams of terminally-ill seniors in our community."
The following organizations participated in the event:
Big Brothers Big Sisters
Boys and Girls Club
Dreamweaver Foundation Guild
Friends of Nebraska Children
Girls Inc.
girlFRIENDS guild
Hope Center for Kids Guild
Joslyn Art Museum Young Art Patrons
Memories for Kids
Nebraska Medicine Guild
Omaha Area Youth Orchestras
OneWorld Community Health Centers
Rose Theater Guild
TeamMates