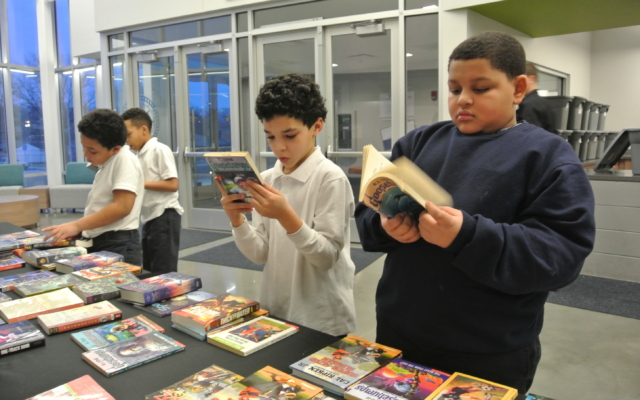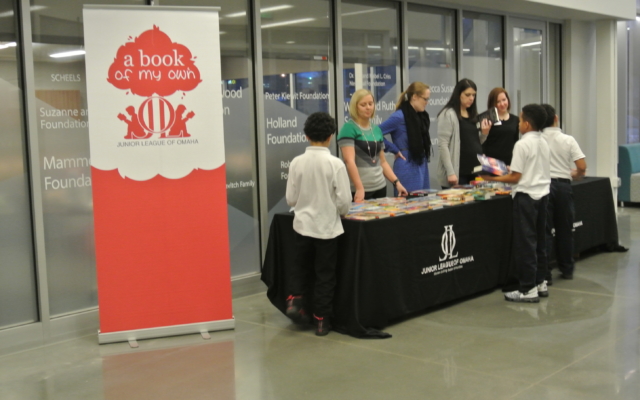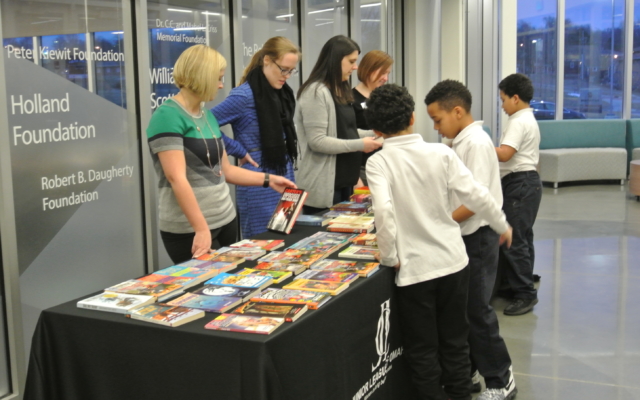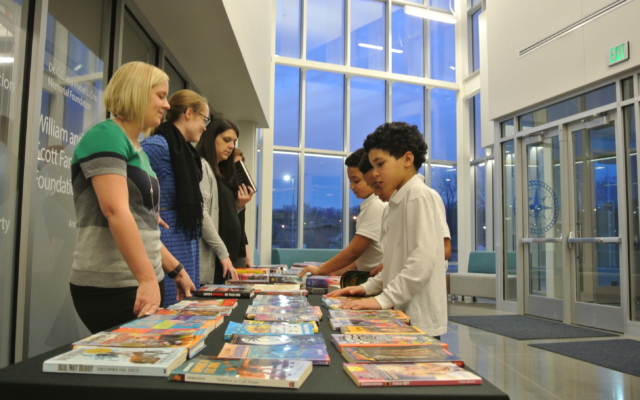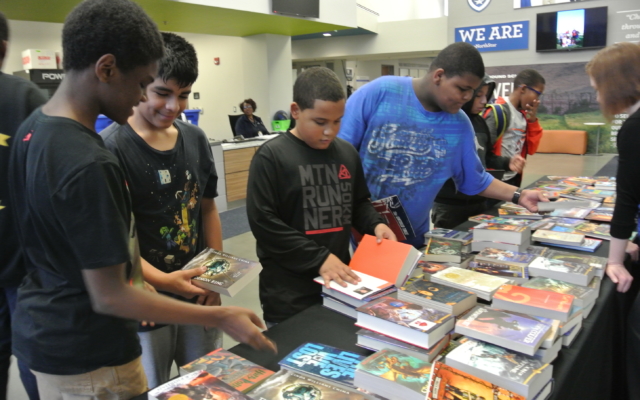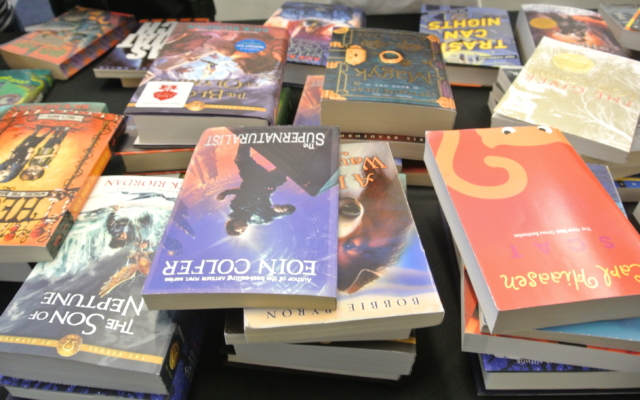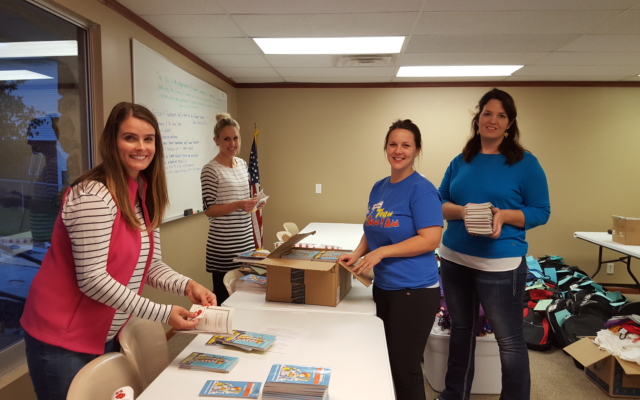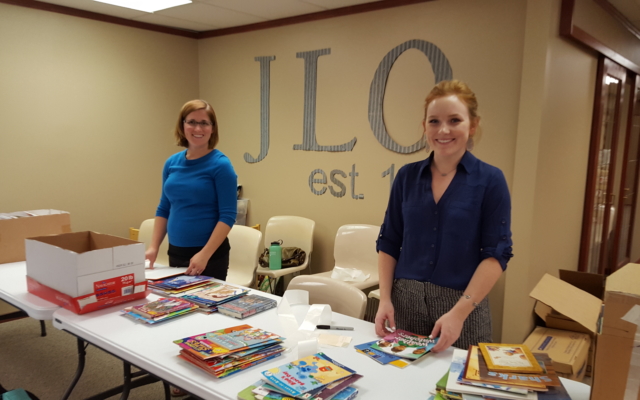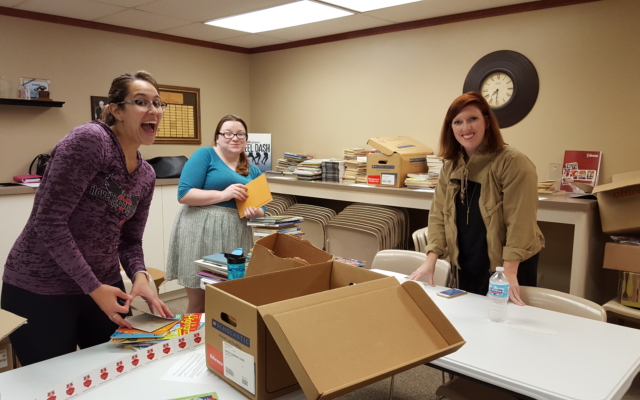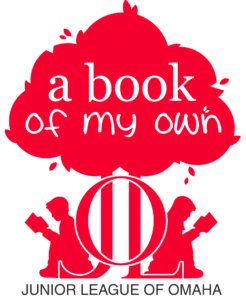 Did you know that reading skills are the greatest single predictor of future academic success? (National Assessment of Educational Progress) Yet, 16% of people in the Omaha area are functionally illiterate. This means they struggle getting through the day because they can't read well enough to order from a menu, fill out a job application or help their kids with homework. (Literacy Center of the Midlands) Nationally, on average, children in middle-income neighborhoods have 13 books per child. In contrast, for low-income children there is an estimated one book for every 300 children. And, according to the Educational Testing Service, the more types of reading materials there are in the home, the higher students are in reading proficiency. (1999. America's Smallest School: The Family)
A Book of My Own's goal is to ensure that all children in the Omaha area have a book of their own at home to promote literacy and help break the cycle of poverty. We collect and distribute new and gently-used books to under-served children ages 0-18, then partner with community organizations, schools and churches to distribute the books  to children in need. Since the project's inception in 2011, we have distributed over 80,000 books in the Omaha community and worked with more than 70 community partners.
Testimonial
"Completely KIDS is grateful for the books that we have received from the Junior League through their A Book of my Own project. The majority of youth that we serve do not have very many books in their homes, and if they do have books they may not be at their reading level or in an area of interest to them. Through the A Book of My Own project, our youth were able to take home books that they wanted to read and that were at their reading level. This project really promotes reading which is an extremely important aspect of the academic success of the youth we serve!"
– Ann Lawless, director of Family and Community Services at Completely KIDS
How can you help?
1. Donate books. A Book of My Own needs new and gently-used books. Donation bins are located at the following locations:
Ridgeview Animal Hospital, 18142 Wright Street, Omaha, NE
Walnut Creek Veterinary Clinic, 96th and HWY 370, Papillion, NE
Bare Body Shop, Rockbrook Village, 10811 Prairie Brook Road, Omaha, NE
You can also contact the Junior League of Omaha office at 402.493.8818 or book@jlomaha.org to schedule a drop-off appointment. If you donate gently-used books, we would appreciate books that are in saleable condition with no torn cover, ripped pages or chewed marks. Also, we do not distribute books that have been wet or have mold or mildew.
Donate money. 100% of monetary donations are used to purchase new books for the project. Donations can be sent to the Junior League of Omaha office.
Host a book drive. Plan and host a book drive at your school, church or office. Contact the Junior League of Omaha office at 402.493.8818 or book@jlomaha.org for further information.
Volunteer. Volunteers are needed to sort and prepare books for distribution. Contact the Junior League of Omaha office at 402.493.8818 or book@jlomaha.org for volunteer opportunities.
Our 2015-2016 Community Partners
Big Brothers Big Sisters of the Midlands
Karen Western Elementary
Boys and Girls Club at Carter Lake
Minne Lusa Elementary
Boys and Girls Club at King Science
Mockingbird Elementary
Boys and Girls Club at Skinner Magnet Center
Morton Middle School
CASA for Douglas County
Nathan Hale Middle School
Child Saving Institute
Salvation Army
Children's Plattsmouth
Sandoz Elementary
Collective for Youth
Spring Lake Magnet Center
Completely Kids
The Learning Community Center of South Omaha
CSI: Spellman Child Development Center
UNMC
Druid Hill Boys and Girls Club
Visiting Nurses Association
Field Club Elementary
YMCA South Omaha
Heartland Family Service