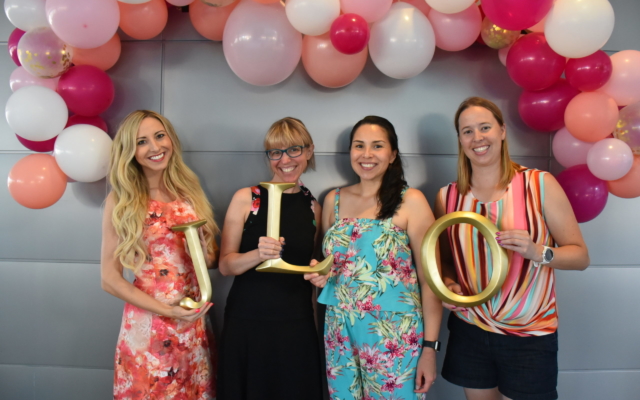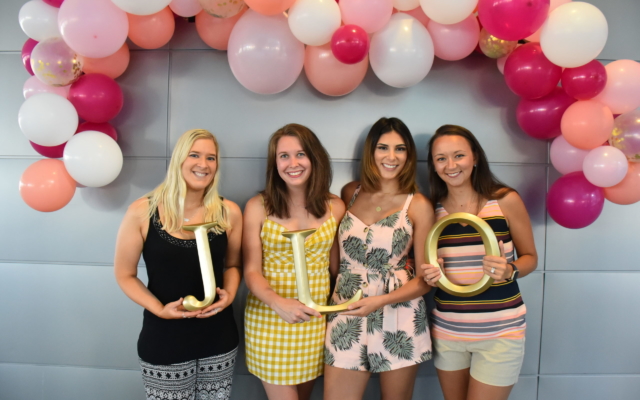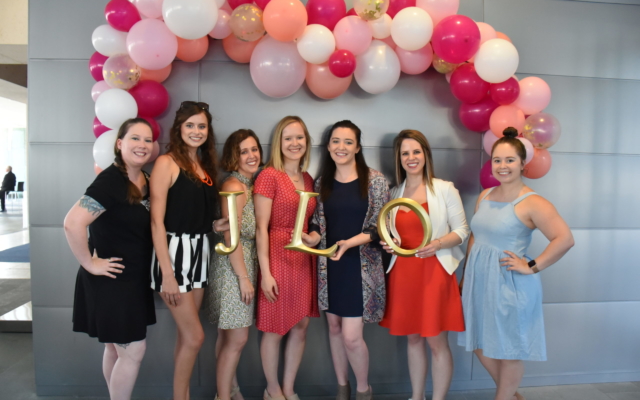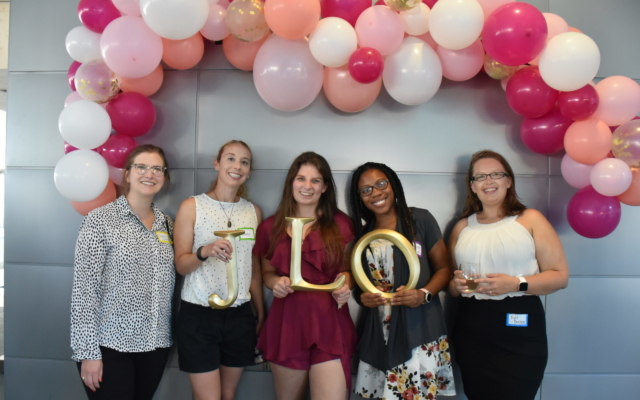 The application period for the 2023-2024 League Year is now open! We are thrilled you are interested in joining the 105th New Member Class. The New Member Application can be filled out online. Applications and New Member Course Fee and Annual Dues Payment are due by August 21, 2023.
We will be conducting several introduction and information sessions to help you learn more about what joining the Junior League of Omaha means. You can also read more about the league in our digital New Member Guide.
Tuesday, July 25, 2023
Join Junior League members for a casual information session to learn more about the League and happy hour at the Twisted Vine (Papillion) from 5:00 – 7:00 pm.
PAST EVENTS:
Wednesday, March 29, 2023, 6:00 pm 
Join Junior League of Omaha for a Recruitment Event: Meet and Greet
Register here
We invite YOU to JOIN US for a recruitment event on Wednsday, March 29th! Festivities will begin at 6:00 PM. We will begin the evening by talking about the Junior League of Omaha and answering any questions you may have in a speed dating fashion. We'll have a dessert bar! We can't wait for YOU to JOIN US!
Thursday, April 20th, 2023
Join Junior League of Omaha members as we learn more about Autism with Autism Action Speaks, which serves the Nebraska autism community through targeted programs that promote support, inclusion, and prosperity.
Register here
Wednesday, April 26th, 2023
Join us as we embark on a sensory experience through plant and seed identification to create a spa scrub with essential oils all while learning more about the Junior League of Omaha.
Register here
Thursday, May 11 2023
Join Junior League members as we partner with a young adult by cooking and sharing a meal together as well as share meal prep tips and healthy eating options. This will be a special session where we walk through using a special kitchen utensil.
Register here
Saturday, May 13, 2023
Come volunteer with the Junior League of Omaha at the Midtown Summer Fun Day where we will help with community activities as we highlight food access needs. Please wear comfortable clothing, sunscreen, and expect to help with set up, kids stations including bubblies, glitter and balloons. We'll meet at the Stage and Turner Park. To RSVP by email to join@jlomaha.org. Find more details about the overall event here.
Check back often as we add additional events to our recruitment season!!
If you have additional questions about joining the League, please reach out to our Recruiting Coordinator Krystal Fox at join@jlomaha.org.