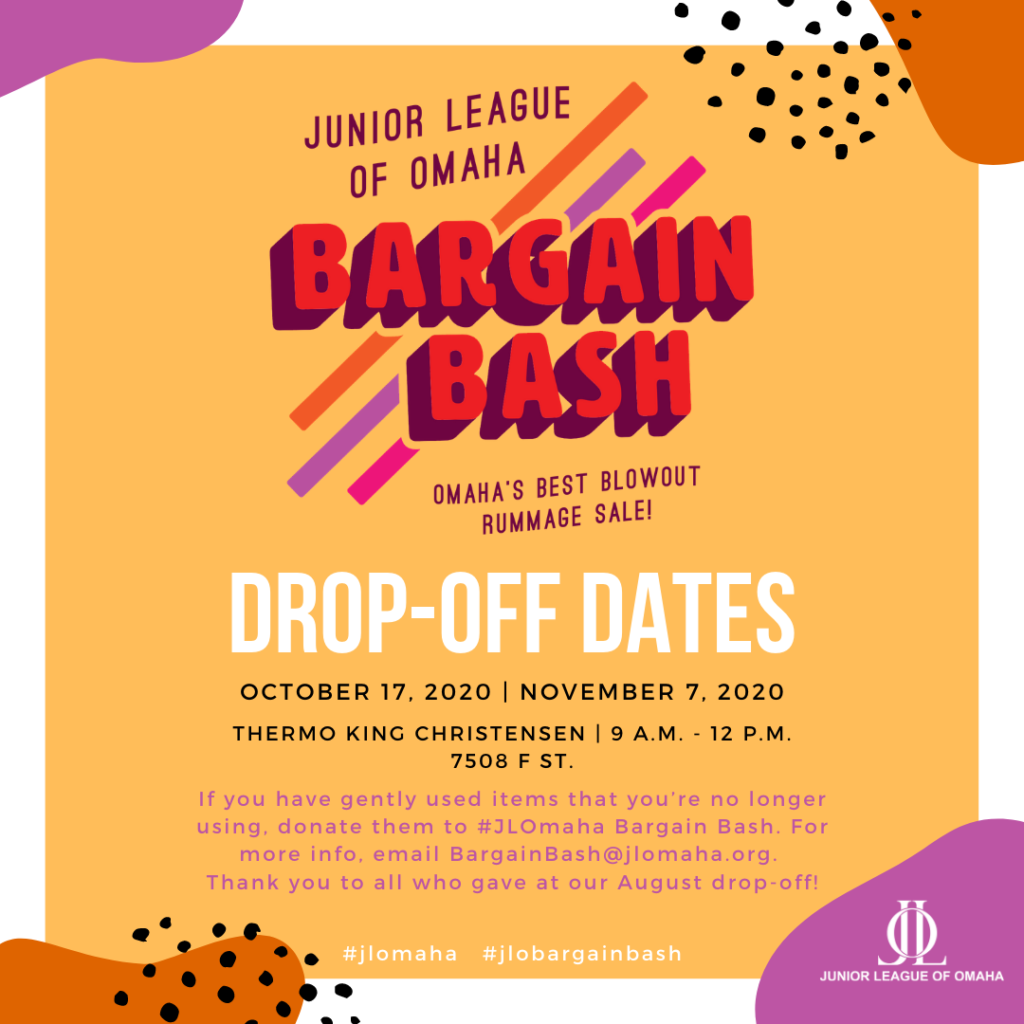 Fourth Annual Bargain Bash
In the interest of keeping our patrons safe and healthy this year, The Junior League of Omaha's fourth annual Bargain Bash will not be taking place this Fall (2020), and has been moved to the Spring of 2021. Please keep a lookout for additional details in the coming months! Thank you for your continued support of the Junior League of Omaha and all of our community programs.
In the meantime, if you are interested in donating items to our Bargain Bash event, below is some information on our upcoming drop-off dates.
Thermo King Christensen
7508 F St
Times: 9 a.m. to noon
October 17
November 7