Welcome to the Junior League of Omaha!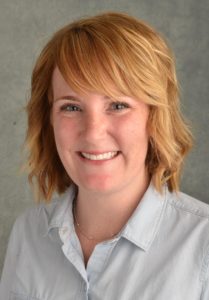 On behalf of our 700 members, I invite you to explore our website and learn about what we do.
The Junior League of Omaha is a 501(3)© organization dedicated to promoting voluntarism, developing the potential of women and improving our community through the effective action and leadership of trained volunteers. Our 100-year history in the Omaha community is evidenced through numerous local civic programs and nonprofits we have helped build and support.
In 1919, a small group of women strategically linked vision, social capital, and trained action to address community challenges. These women did not set out to change the world, only to improve the Omaha community by tackling issues on the front lines. During the last 100 years, the women of the Junior League have been trained to continue to lead that change. Our membership has provided more than 1.4 million volunteer hours and $2 million to local causes.
This year, we are thrilled to welcome 84 New Members to the Junior League of Omaha. We are also excited about our newly developed Diversity & Inclusion committee that will devote time and resources to educate and empower League members.
During the last 100 years, the Junior League of Omaha has given back to the community in various ways. Recently, our Community Research and Development (CRaD) Committee has been diligently working to set up meaningful experiences for volunteers in the three focus areas, [1] hunger and access to healthy foods, [2] abuse of women and children and [3] opportunity youth. The goal for 2019-2020 is to determine what focus area the Junior League of Omaha can best serve in the community over the next decade.
The theme for the 2019-2020 League year is "Throw Kindness like Confetti!" As we move forward into our second century of giving back to the Omaha community, my hope is that the League will continue to show kindness in everything it does. Be kind to your fellow volunteers, be kind to the members within your committee, be kind to the members of the communities in which we live in and serve… be kind to all of those around you.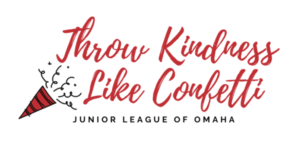 I am honored to serve this organization as its president this year. We have an exceptional legacy and we will continue to build a better League and a better community into the next century. Thank you for choosing to support the Junior League of Omaha!
Sincerely,
Kerri Palmesano
Junior League of Omaha President
2019-2020