Welcome to the Junior League of Omaha!
On behalf of our 700 members, I invite you to explore our website and learn about what we do.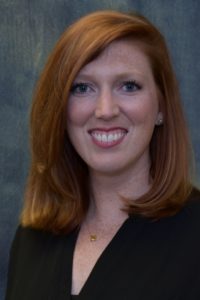 The Junior League of Omaha is a 501(3)© organization dedicated to promoting voluntarism, developing the potential of women and improving our community through the effective action and leadership of trained volunteers. Our 100-year history in the Omaha community is evidenced through numerous local civic programs and nonprofits we have helped build and support.
In 1919, a small group of women strategically linked vision, social capital, and trained action to address community challenges. These women did not set out to change the world, only to improve the Omaha community by tackling issues on the front lines. During the last 100 years, the women of the Junior League have been trained to continue to lead that change. Our membership has provided more than 1.4 million volunteer hours and $2 million to local causes. This year, we will continue our community programs, Project Hope Pack, A Book of My Own and Done-in-a-Day, as well as introduce new programming for the 2019-2020 League year.
The 2018-2019 year is a very exciting time for the Junior League of Omaha! This year's theme is The 100th Anniversary –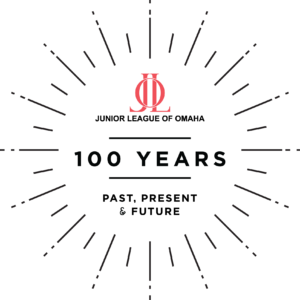 Celebrating our Past, Present and Future. Old friends will come together to share their memories of the Junior League. We will welcome 84 women into our 100th New Member class and look forward to them becoming the future leaders of the Junior League of Omaha.
I am honored to serve this organization as its president during our 100th Anniversary year. We have an exceptional legacy and will continue to build a better League and a better community into the next century. Thank you for choosing to support the Junior League of Omaha!
Sincerely,
Lindsey Tonniges
Junior League of Omaha President
2018-2019