This event has passed.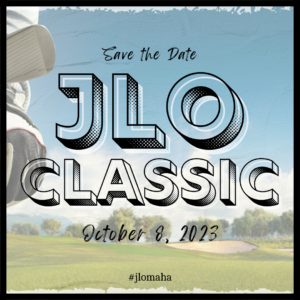 Get in the swing of giving back – the JLO Classic at TopGolf is almost here, hosted by the  Junior League of Omaha.
Slip into your favorite polo and visor and step into an easygoing afternoon that brings together sport, community, and a whole lot of fun.
Grab your golf clubs (or those provided) and take your stance in the comfortable confines of the TopGolf bays. Whether you're a seasoned golfer or a first-time swinger, the JLO Classic promises an afternoon of friendly competition and shared triumphs. Between swings, check out the silent auction, grab a bite to eat and sip a cold beverage.
Beyond the playful rivalries and spending an afternoon with friends, the heart of the JLO Classic beats with a commitment to positive change. The funds raised during this event help propel our mission forward, ensuring a brighter future for the community we serve.
So, come join us on this sunny Sunday afternoon from 11:00 am to 2:00 pm– the JLO Classic at TopGolf awaits. As we tee off for a day of leisure and philanthropy, remember that your presence embodies the spirit of giving, your support is a swing towards progress, and your contributions will forever be a part of our mission's story.